Hi, Kell here!

Welcome to the Work Smarter Not Harder Newsletter #30.

Most people hate to deal with paper clutter. They either avoid it all together or just stuff it away.

However, sooner or later, we all need to get rid of this paper clutter.

Did you know that the average worker spends 6 weeks per year searching for documents they already have.

They search in their Inbox, in their filing cabinet, or in their soft files!

Excessive paper clutter can cause a lot of stress.


You may not find your bills and receipts when you need them.

According to the Wall Street Journal, this was the average time!

Not the worst!

Hence, it's important to take care of your paper clutter before it becomes unmanageable.

Here we provide you with some tips to organize clutter.


Tips to organize paper clutter
Organize your files.

Did you know that 85% of the documents that you keep in your computer or filing cabinet you don't need.

That means that if you have to search for a document you are more likely to have to wade through 4 documents to get the documents you are after.

This adds to that 6 weeks of search time.

To get on top of your paper clutter organizing files is important at work and at home.

There are a number of ways to organize files but what works is what makes sense for you.

I recommend at work that you organize files based on your view of the role and the responsibilities and projects you are working on.

Similarly, your soft copy files on your computer and in your Inbox should reflect a similar framework to your hard copy files



Maintain an organized desk.

We all know people who can, at the drop of a hat, find the requested paper amongst a mountain of documents on their desk.

While a messy desk does not necessarily reflect a messy mind, it does distract you from your top priorities.

Rather than focus on the task at hand, a disorganized desk is more likely to mean that we peck at tasks and leave things incomplete.

In our corporate work we reccomend a number of strategies for how to organize your desk so that is functional and a pleasure to work at.




Choose the paperless option.

If you need bills and statements, then try choosing the paperless option as much as possible instead of receiving them in the post.

You can always print out the particular statement you want.

These days most well known companies offer the paperless option for their customers.



Get a good paper shredder.

If you do not have the paperless option, then invest in a good paper shredder.

You can get a good and inexpensive paper shredder in almost all stationary stores.

Shred all the paperwork that is not required.



Purge your files often.

To reduce the 6 weeks of search time that the average worker spends looking for documents that they already have it is important to purge often.

In the sessions we give to corporate executives we suggest that you purge your documents once every 6 months.

This purging involves reviewing all your old files and documents and discarding the ones that you don't need.



Reduce paper clutter at home.

An organized home reduces stress and enables you to be more productive both at home and away from home.

From the garage to the kitchen, clutter control is an important part of staying on top of things.

Reducing paper clutter is important for an organized home.

Shredded paper can be used for recycling in a number of ways.

Since paper is a biodegradable waste, you can use it as compost for your garden.

Get your kids to participate in your "reduce the paper clutter" campaign.

Kids tend to accumulate a lot of paper due to their projects and home work.

You can teach them about creating folders on the computer to store everything electronically rather than creating printouts for everything.

If paper work cannot be avoided for any reason, then make sure that you sort it out every now and then.



Discard what you don't need.

You can sort through your paper work when you are watching television or listening to some music. This will help you to get your work done without getting bored.

Throw out the newspapers or use them for compost. Newspapers are one of the most common causes of paper clutter at home. Make sure that you either recycle your newspapers or throw them away every now and then.

Don't just store paper because you may need it "one day" or have an emotional attachment to something.

Be practical and throw away what you don't need.

According to feng shui, clutter can hamper the flow of chi or energy in your house.

This can impact your wealth, prosperity and progress.

Moreover, living in a house full of paper clutter can be a cause of stress.

Hence, these methods can help you to get rid of all paper clutter and live a hassle free life.

Time Management Resources and Courses

New Goal Setting and Time Management Templates



In the last 2 weeks we have updated a number of goal setting plan templates.

Use our templates for:
Courses



We recommend a number of free courses for you to improve your time management and reduce your stress.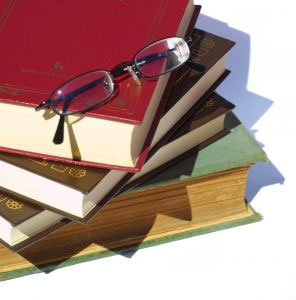 Time Management Course

If you want to improve your time management skills FAST so you can take control of your time and really get things done, I recommend you check out this Effective Time Management course

Stress Management Course

Are you stressed out? Do you want to know how you can cope better with stress? If you want to take control of your stress, I recommend you check out this Stress Management Course which is similar to what I use with elite athletes, students and business professionals in our private practice.

Goal Setting Course

Napoleon Hill said, "What the mind of man can conceive and believe, it can achieve." Thus, dreams are important. Don't spend your life on little dreams. This goal setting course can help you define your purpose, your mission, your goals, and your direction.

Student Time Management Course

Students often have to juggle their social life, work and academic life. Here we provide a structured course to make the most of your learning.



All these courses are similar to what I have taught to elite athletes, business people and students in a face-to-face setting.



Your feedback and requests are important to us - actually they are the driving force behind this website.

Contact us today if you have any comments, views or feedback, so that we can improve our site for YOU


Paying It Forward
"We make a living by what we get, but we make a life by what we give." - Winston Churchill

Many subscribers have asked why we give all our resources and courses away for free, and ask for nothing in exchange. Especially when these courses cost hundreds of dollars each to attend.

Well.... our mission is to improve the amount of quality time management content, tools and resources offered on the Internet.

AND THIS IS WHERE YOU COME IN.

You can share with the rest of us – it's easy, why not share a time management tip that you have found to be useful to yourself or others.

We want to hear your ideas what time management tips work and don't work!

Now comes the fun part! Once your page is written, submitted and approved for publication, we will create a webpage to highlight your story – and we will also highlight YOU as the generous person who submitted it.

We will announce your story to the rest of the Time Management community and invite our readers to comment on your page.


Do you want to work from home?
As a registered psychologist working with elite athletes, business professionals and students I was traveling quite alot.

I have a family and a baby on the way and I am keen to work from home.



To all of our subscribers, please let us know your comments, views or feedback so that we can improve our site for our most valuable resource - YOU


Kell and the team at Effective Time Management Strategies wish you all the best.
---