Hi,
Because of budget limitations, staff cutbacks, downsizing, and competitive pressures, individuals are forced to take on more and more work.
Often there just isn't enough time for everything on our "to do" list - and there never will be.
Time management in times of crises can give you a sense of control.
Successful people don't try to do everything.

They learn to focus on the most important tasks and make sure they get them done.

This "action orientation" is one of the most outwardly identifiable qualities of a high performing people.

We talk about the 2 key steps to become more action orientated later.
New Tools
As you know, you have access to countless tools – all at zero cost.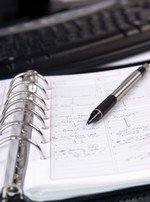 How good is your time management? Try this time management quiz and identify those areas that you can tweak - don't worry, in your personal time management report we send back, we'll point you to the right tools that you can use to gain more control on your time.
In the last month we have updated our time management course to incorporate the latest time management information and the new tools that accompany these changing times.
We have also reviewed smartphones and PDAs and how time management software can boost your time management.
Become action orientated
How do you become action orientated on your highest priorities?
There are two key components.
1. The ability to set priorities. Do you put things off or have a natural tendency to give in to the temptation doing your small things first.
Perhaps one of the most important questions to ask yourself each time you do a task is "Am I spending my time on the most important thing right now."
Having the self discipline to organize your work and do what is most important is the first step in taming time and getting your stress under control.
Action Exercise
One thing that you can do before work is to set clear priorities on the use of your time today and then disciplining yourself to stay focused on your priorities.
2. The ability to concentrate single-mindedly on one thing at a time.
Focusing clearly on your most valuable task and concentrating single-mindedly until it is 100% complete gives you a sense of completion. This reduces your stress, increases your confidences, and makes you happier.
You feel more powerful and productive.
Action Exercise
When you start on your most important task today, see it as a "test" to determine whether can complete it. Once you begin, refuse to stop until the job is finished.
Wanted - Time Management Experts!
"We make a living by what we get, but we make a life by what we give." - Winston Churchill

Many subscribers have asked why we give all our resources and courses away for free, and ask for nothing in exchange, especially when these courses cost several hundred dollars each to attend.

Our goal is to improve the amount of quality time management content, tools and resources offered on our website.

And this is where you come in.

It's clear to me examining your time management surveys and general feedback that many of you are highly knowledgeable at using your time effectively. You can share with the rest of us – it's easy, just click here.

Your first opportunity begins now. We want to hear your ideas what time management tips work and don't work for you.

You will begin the conversation by introducing the time management tip; explain why time management tip has been successful (or not?) for you.

Now comes the fun part! Once your page is written, submitted and approved for publication, we will create a webpage to highlight your story – and we will also highlight YOU as the generous time management expert who submitted it.

We will announce your story to the rest of the Time Management Strategies community and invite our readers to comment on your page.

Which time management tip has worked for you? Click here to share your time management tip.


To all of our subscribers, please let us know your comments, views or feedback so that we can improve our site for our most valuable resource - YOU

---

To access our free tools that are on this site, go to the time management tools page.

---

If you have a burning time management question that you want to ask, or you want to pay it forward for what works for you (or even answer a question), then see the time management question page.

---

Kell and the team at Effective Time Management Strategies wish you all the best.