Online Time Management Course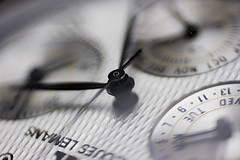 Are you looking for a free online time management course that eliminates time wasters and boosts productivity?
Do you feel pressured by a lack of time?
Do you want to become more productive?
Are you tired of feeling frazzled at the end of the day?
If so, then you're in the right place!
These free time management classes take back control of your time and proactively use time management strategies to create the life you want.
What can you expect from this time management course?
Time management is becoming more important in a fast-paced society that demands real-time responses. We find that people really benefit from this course.
In this course you receive 1 time management lesson each week.
Your time management lessons sent to your Inbox include:
time management strategies that cut your work hours and increase your work output,
time management tools that you can download and put into practice,
time management worksheets that enable you to identify your current time wasters and make better use of your time,
time management forms that allow you to write goals and plans so that you can develop more successful habits at work and home,
a goal setting plan to develop a vision of intended directions in different areas of your life,
tips on choosing a personal organizer, using a to do list, and developing a time management schedule,
an outline of a number of different time management systems that you can incorporate into your personal time management,
strategies to take small, focused steps to reduce stress and build-in habits of efficiency and effectiveness,
motivation to improve personal time management habits and achieve work-life balance.
You will also be invited to receive a fortnightly newsletter "Work Smarter, Not Harder", that keeps you up-to-date with the latest ideas in time management.

Related Time Management Articles
More Time Management Articles
Delegation: The Most Talked About but Least Used Time Management Technique
Time Management Quotes: Inspirational Time Management Quotes
Time Management Log: Track Time and Boost Effectiveness
Time Management Survey: How Good Is Your Time Management?
Time Management Techniques: 3 Time Management Techniques Road-tested here

Click here to return from time management course to time management courses page

Click here to return to the time mangement homepage