Hi,
Effective, Yes! Efficient, No!
Time management values effectiveness over efficiency.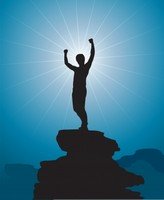 As Peter Drucker the eminent time management consultant says "Better to do the right thing than do things right"

As a time management consultant and psychologist, I often come across people who are successful in their chosen field but find they are lacking something in their life.

With further questioning I often find that they have climbed the ladder of success only to realize that the ladder is leaning up against the wrong building.

In this newsletter we give you time management tools that you can use today to ensure that the ladder you are climbing is leaning up against the right building.
New Tools
As you know, you have access to countless tools – all at zero cost.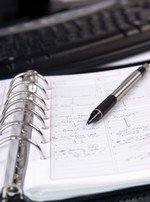 How good is your time management? Today we released our new and improved time management survey which gives detailed personal time management report delivered to your Inbox.
In the last month we have updated our time management course to incorporate the latest time management information and the new tools that accompany these changing times.
In the next month we plan to create a new stress management course and look at how the latest technology can improve your time management.
Many subscribers have asked why we give this all away for free, and ask for nothing in exchange, especially when these courses cost several hundred dollars each to attend.
In 2009, that all changes!
We will continue to provide free time management resources to our subscribers; however, we will encourage you, our loyal readers, to pay it forward.
In 2009 this website intends to leverage our most valuable resource – YOU.
So I encourage you to think about the different types of time management tools that you use to maximize your use of time. I'll be asking for your opinion and ideas.
Your feedback and personal requests are the driving force behind this website, so contact us today and stay tuned for more exciting time management tools and news.
We believe that by incorporating 24/7 access to the best practices of our large subscriber base we will build a powerful resource that all of us can gain great value from.
Stay tuned for changes in 2009.
Quick Tips to Boost Your Effectiveness
1.Don't let the tyranny of the urgent control your day!
It requires self-discipline to not get swept up in your daily activities. Is it time to stop re-acting and start to pro-act! Focus first on the important and urgent tasks – too often we focus on the urgent tasks forgetting those important tasks. This activity will focus your attention on those important things and prioritize for effectiveness.
2. Are you focused on results or activities?
If you focus on activities, by the time you get to the end of your day you may feel like you have not really accomplished much. Set objectives that are clearly defined, written down and easily measurable. Develop smart goals with this action plan download.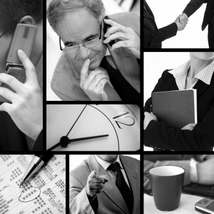 3. Analyze your time inventory.
How are you spending your time?
By filling out your time log for a couple of days you will gather the essential data that gives you information on whether you are spending your time on activities that contribute to long-term value.
Download a free time log here and participate in a number of activities. If you find that manually keeping an inventory of your time is tiresome, then why not do it electronically with time tracking software.
4. Do first things first.
One of the simplest and most effective ways to do this is to draw up a prioritized to-do list. Download your to-do list here or see this story about why getting your important things done each day is critical to achieving your long-term goals.
5. Use technology for time management.
Whether you use a smartphones or the latest PDA, both have the potential to transform your downtime into productive time.

To all of our subscribers, please let us know your comments, views or feedback so that we can improve our site for our most valuable resource - YOU

---

To access our free tools that are on this site, go to the time management tools page.

---

If you have a burning time management question that you want to ask, or you want to pay it forward for what works for you (or even answer a question), then see the time management question page.

---

Kell and the team at Effective Time Management Strategies wish you all the best.