Guest Post at MyTimeManagement
MyTimeManagement welcomes guest posts
Are you a MyTimeManagement guru?

I invite you to share your your knowledge with others. Be my guest, and write a post to be featured on mytimemanagement.com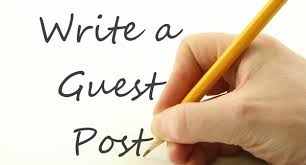 What a Successful Guest Post looks like
To get your post onto mytimemanagement.com please consider the following:
Original Posts Only –  Your post should be new material. This means that it has not been published on other sites and that you do not intend to re-post it. In other words, we retain the copyright and it must remain unique to MyTimeManagement. However, feel free to link to your other content, but it should not be re-posted on your site or elsewhere.

Useful Content – Write a post with useful content. Always ask: 'How can readers benefit from this?' Feel free to read a few of my writings to get an idea of the content and the readability. 

My Decision– I will make a decision on whether the post is accepted or not. Please check that the formatting is OK. I may like the post but choose to hold off on publishing it until the right time. 

Not for Advertising – Please use your website for advertising your product - not mine. Mytimemanagement.com will not accept affiliate links or self-reviews. 

Have fun – I am passionate about time management and I would like that to show in your posts. Please have fun writing your posts.
How to Submit a Guest Post
Format – Your guest post should be 500-800 words in length. Use the form below to send your time management article.

Editing – I may edit your post for spelling, grammar, and the like. I will not change the meaning of your post. Please note - the more I have to edit the less likely the post will be accepted.

Bio – Readers want to know who you are. Your author-bio should be about 40 words. You can link to your blog and/or social media account only (please don't like directly to products as this will not be published). A sample author bio is: "Kell Tremayne is a time management coach and blogs at mytimemanagement.com which is a blog about getting more of the right things done.